Planning a Atlanta Student Trips? We Offers The Best Atlanta Student Trips, Atlanta Class Trips, Atlanta Group Trips, Atlanta Motorcoach Trips for You.
Ready For Atlanta School Trips ?
Let Great Adventure Tours experienced staff plan all of your student tours needs.
Atlanta, the "Capital of the new South" and the birthplace of Martin Luther King Jr., is a city with a vast array of attractions, including a rich African-American culture.
Atlanta school tours can study leadership at the Dr. Martin Luther King Center and Jimmy Carter Presidential Library, see the sites of the 1996 Summer Olympics at Centennial Olympic Park, explore the history of the Civil Rights Movement, enjoy beautiful Stone Mountain Park and visit two large corporations; Coca-cola and CNN.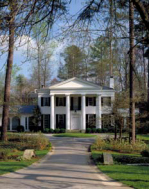 Atlanta class trips can focus on the Civil War, Civil Rights, the Southern way of life or business.
Popular student attractions in Atlanta include the State Capitol, Martin Luther King Jr. National Historic Site and the International Civil Rights Walk of Fame, the African American Panoramic Experience (APEX), a walking tour of the CNN News Center, World of Coca-Cola Museum, Georgia Aquarium, Federal Reserve Bank Money Museum, Margaret Mitchell House, Atlanta Cyclorama, Georgia Music Hall of Fame, Braves Museum and Hall of Fame, and Six Flags Park
Atlanta student trips would not be complete without a visit to Atlanta Cyclorama and the Civil War Museum. The Cyclorama is the world's largest oil painting, painted in 1885-86, depicting the Battle of Atlanta during the Civil War in 1864.
Let us assist you in planning a unique itinerary that will suit your students' interests, support your curriculum, and allow you to experience Atlanta, a city with southern hospitality, where the fun never ends!
Guided city tour of Atlanta – Among the sites you will see include Centennial Olympic Park, Stone Mountain Park, Martin Luther King Jr. National Historic Site, Grant Park, and the Federal Reserve Bank.
Georgia State Capitol - Tour the working center of Georgia's state government and see the public galleries of the House of Representatives and the Senate.
Stately Oaks Plantation – A beautifully restored antebellum plantation, reminiscent of Tara, from Gone with the Wind. It was built in 1838 in the Greek Revival style and is named for the large trees surrounding it. Stately Oaks has the distinction of housing both Northern and Southern troops during the Civil War in 1864.
Leisure time for some shopping – Underground Atlanta is located in the heart of the city and is one of the most popular visitor attractions in Georgia. It is a shopping center, running the length of six city blocks and a spirited marketplace, boasting over 100 specialty stores as well as 12 restaurants.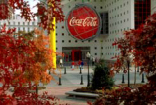 World of Coca Cola - The only place where you can explore the complete story of the world's best-known brand! Taste over 60 different beverages from around the globe, experience a thrilling 4-D Theater (3D movie with moving seats), be amazed by a fully-functioning bottling line, take home a FREE 8-ounce bottle of Coca-Cola®, and see the world's largest collection of Coke memorabili.
CNN Studio Tour - Journey into the heart of CNN Worldwide for an exciting glimpse of news and broadcasting in action! The Inside CNN Studio Tour takes you behind the scenes of the Global Headquarters of CNN in Atlanta.
Martin Luther King Jr National Historic Site – This site contains critical components in the interpretation of the life of Martin Luther King Jr. and his legacy as a leader of the American civil rights movement.
Atlanta Cyclorama - world's largest oil painting, painted in 1885-86, depicting the Battle of Atlanta during the Civil War in 1864.
Atlanta group trips has so much to offer. Why not stay longer?
Here are some suggestions:
Six Flags Over Georgia - Georgia's major theme park with heart-stopping roller coasters, family rides, and water attractions.

Georgia Aquarium – You can see more than 120,000 animals of 500 different species in more than 8 million gallons of marine and fresh water at the world's largest aquarium. It houses whale sharks, beluga whales, touch tanks, and a four D theatre perfect for all ages.
Zoo Atlanta – this exciting zoo features the Southeast's most impressive collection of wildlife from around the globe and one of only four zoos in the U.S. currently housing giant pandas.
Fernbank Museum of Natural History - Stand at the feet of the world's largest dinosaurs and explore Georgia's natural history and the development of our planet at Atlanta's largest museum.
Let us take your students for Atlanta school trips into Atlanta cultural and history on your next class tours.
** Photo courtesy © Kevin C. Rose/AtlantaPhotos.com **